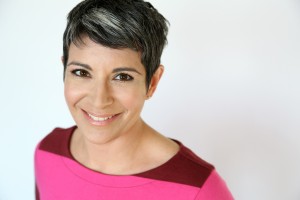 Erica Wides is a chef, writer, and media host from Brooklyn, NY. She's been in the food business for over 20 years, working in several of New York's finest restaurants, including Arcadia, Zoe, Savoy and the China Grill, and then as a Senior Chef-Instructor at The Institute of Culinary Education for 15 years.
She is the creator and host of Let's Get Real; the cooking show about finding, preparing and eating FOOD on the Heritage Radio Network. She is also a columnist for the Huffington Post and NuMi, and has appeared on The Dr. Oz Show, the Food Network's Top 5 and Chopped, Home Shopping Network, PBS, Sirius Radio, NPR, and in 2013 was invited to speak at TedX Berkeley.
Erica is the owner of Chefsmartypants LLC, a restaurant consultancy, developing menus and concepts for clients from idea to opening. She is also a commercial and voiceover actor.